The Best 4K Projector
BenQ's HT3550 4K HDR CinePrime Projector with CinematicColor™ technology ushers awe-inspiring movie magic into your personal AV room. Get ready for true 4K HDR projector experience with cinematic wonder like you're in an authentic digital cinema. For audio-video enthusiasts who want to take in every little detail for truly cinematic experiences, enjoy the super-wide DCI-P3 color space with film-like texture and playback as directors envisioned.
---
Clear 4K: Razor-Sharp 120" image with 4K UHD True 8.3 Million Pixels
Producing 4K UHD 3840x2160 resolution with 8.3 million distinct pixels for each frame, HT3550 utilizes the new generation 0.47" single-DMD DLP technology to minimize the projector's sleek, compact profile for modern lifestyles. With four times the resolution of Full HD 1080p, 4K UHD reduces pixel blur for awe-inspiring clarity and crisply defined fine details.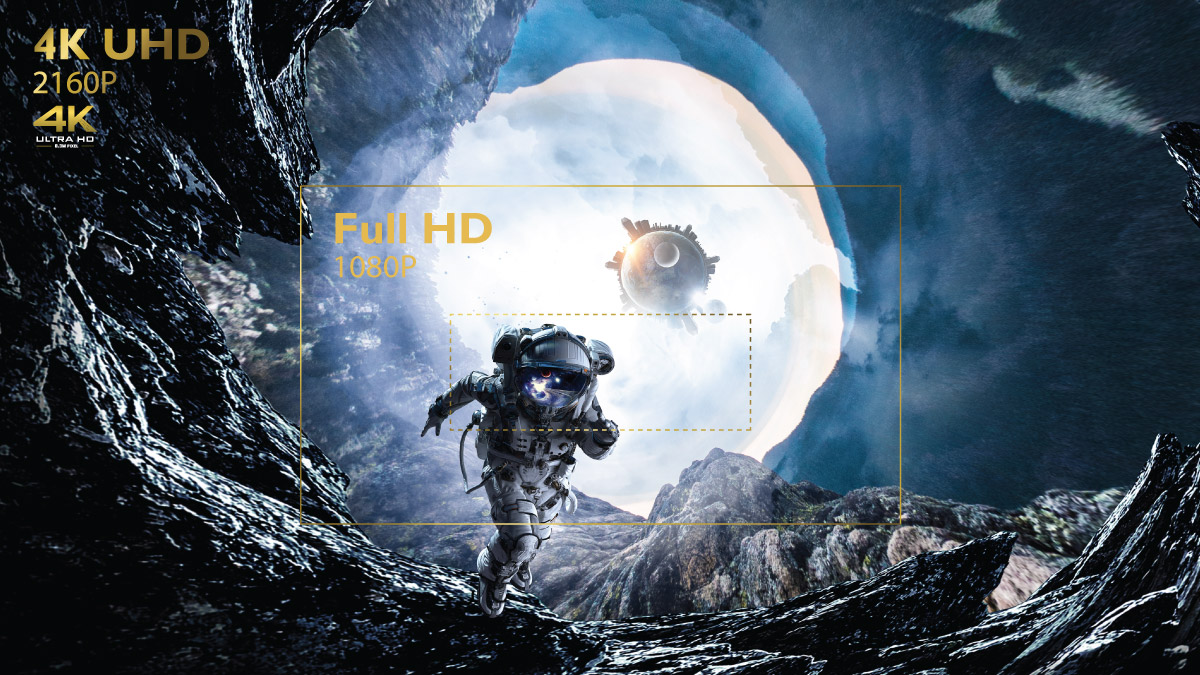 ---
Vertical Keystone for Easy Setup with Perfect Alignment
Countering the trapezoid effect when the projector must be placed off-center, such as simple placement on top of a table, the vertical keystone function adjusts the image for a professionally squared image. Keystone correction makes it simple to project ideally aligned images from a variety of locations.
3D creates an even more stunningly lifelike experience, completely immersing you in every scene.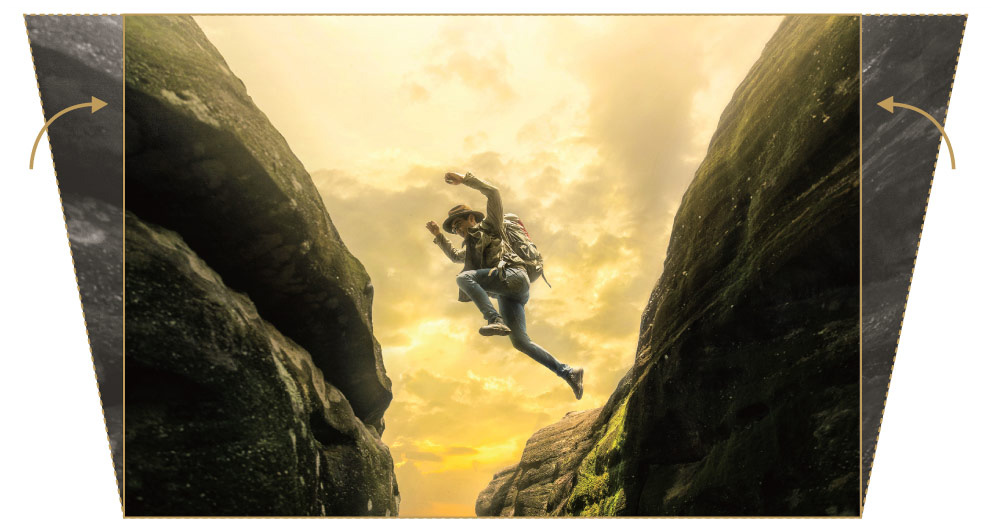 ---
Flawless Optics for Superb Image Quality
The BenQ 4K optical system uses only the highest grade glass for superior light penetration and realistic image quality. The proprietary low-dispersion lens coatings minimize chromatic aberration, so you can enjoy your favorite 4K UHD content in brilliant clarity.